The Last Pain Cream
You'll Ever Need
Save 40% on Royal pain cream with code "PAINFREE40" at checkout.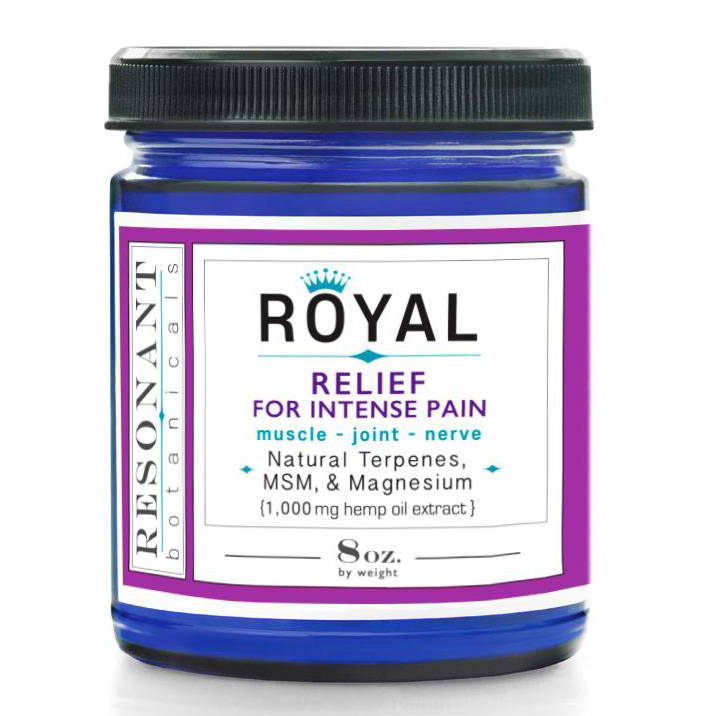 Royal Intense Pain Relief
ROYAL is the result of us listening to our customers. Plain and simple. We realized we had too many customers trying to mix our products to find the best combination for their unique pain. Because of that, we developed ROYAL. We took the best parts of our muscle, joint, and nerve pain products, combined with 1000mg of Hemp Oil Extract (8oz. Jar) and ROYAL was born. Relief for the most intense muscle, joint and nerve pain out there.
By combining Hemp Oil Extract with other pain fighting ingredients, we were able to make a full agonist topical cream that penetrates deep, quickly, and targets even the strongest pain in the body. We are so sure that our proprietary mix of organic herbs, terpenes and botanicals is the best product you'll find, that we back it with a 100% money back guarantee. If it's not the best pain relief you've tried, we will swap it for another product or buy it back, no questions asked.  
ROYAl starts working the second you start applying. Most customers feel relief start within 60 seconds, with the effects increasing as time goes by.
With ROYAL, you can finally get off of harmful, addicting opiates and gut wrenching over the counter pain relievers and use something natural that works.
Just one application of ROYAL can last anywhere from 4 to 6 hours. As soon as you start to feel the pain coming back, just apply more. You can apply royal as often as needed.
If pain is keeping you up at night, ROYAL can not only help ease the pain, but also relax the body to help you get a good nights sleep.
When considering the cost of prescription drugs, the price of ROYAL can end up saving hundreds per month. One large jar can last up to 2 months in many cases.
ROYAL doesn't just need to be used for chronic pain. Use it after an intense workout for quick recovery. Alternatively, use it before a workout to get more reps without getting sore.
* indicates organic product
Distilled Water, Black Currant Oil*, Grape Seed Oil*, Argan Oil*, Camellia Oil*, Shea Oil*, Emulsifying Wax, MSM, Gluconolactone, Sodium Benzoate, proprietary blend of Frequency-Enhanced Water, proprietary blend of Essential Oils*, proprietary blend of Terpenes, Hydrogenated Castor Oil, Beeswax, Carnauba Wax, Stearic Acid, 1,000mg. Hemp Oil Extract (8oz), 220mg. Hemp Oil Extract (1.7oz) , Magnesium Chloride, Arnica Montana*, Melastoma Malabathricum (Common Sendudok)*, Salix Alba (White Willow Bark)*, Fucus Vesiculosus (Bladder Wrack)*, Zingiber Officinale (Ginger Root)*, Polygonum Multiflorum (He Shou Wu)*, Acmella Oleracea (Spilanthes Blossom)*, Azadirachta Indica (Neem)*, Hemidesmus Indicus (Anantamul)*, Curcuma Longa (Turmeric)*.
Simply rub it onto the affected area and experience the best pain relief product on the market.
For use on: neck, shoulders, back, hands, knees, feet, and more.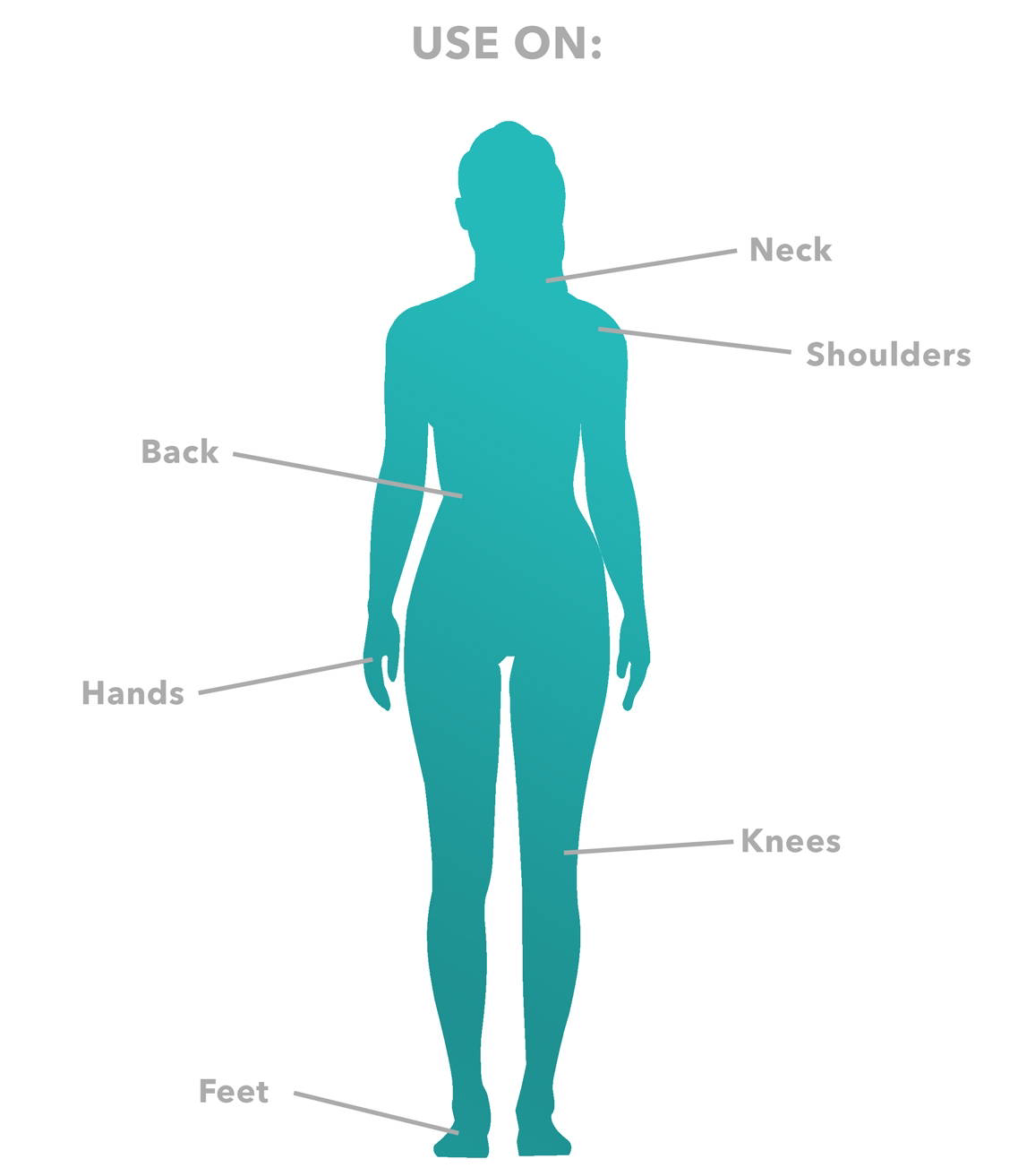 Don't just take our word. See what other customers think about Royal.
"I have had chronic pain from previous fractures in my spine and pelvis and several herniated disks and fusions. I have tried every CBD cream I have come across and have NEVER experienced the relief I have with this cream!! It works within minutes! I don't take any pain medications due to side effects and was so excited to find this product!! I have it with me every where I go for instant relief! This works on my nerve pain and bone pain. I recommend it to anyone experiencing pain. Just try it once, you'll be Amazed!!"
K Hackworth
"Whenever I use the Royal, almost always don't have to take any other pain relievers. This does the trick! Works fast. I like the smell. Not strong & what smell it does have, dissipates fairly quickly. The 1.7 oz jar goes through TSA & I can use it as needed during my flights. For x-mas, I gave this to family & friends & all have complimented on the effectiveness. :)"
Kelly
"If you have arthritic pain from overuse as I do (Bone on Bone in my feet) from high jumping, pole vaulting and running as a youth then try this Product Today!
I will be 57 at the end of May 2021, I ran 2-10 miles a day from 10 - 25, I ran track where I High Jumped, long jumped, pole vaulted, 400 meter and relays. I also played Football from 3rd grade thru College.
In my mid 40s I started noticing pain in my right foot then also my left. I tried everything short of surgery.
The pain was so bad I tried everything. I was taking nsaids night and day, until I get kidney stones. Ice baths every night for years, CBD orally and topically reduced the swelling and orthotics.
Then I found Royal Pain Relief! Godsend! 15 minutes after the 1st application I was able to walk barefooted across the floor Pain Free for the first time in about 10 years! I can't say enough good things about this product! It's given me back a life without pain! How much is that worth? To me, it's PRICELESS!

HIGHLY RECOMMEND!!!!"
Eric